Osborne Bearer of Bad News for Air Travellers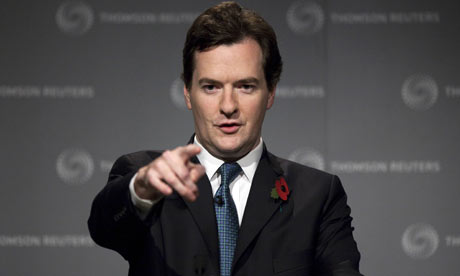 It's been a miserable Autumn Statement for business travellers, with Chancellor George Osborne vocalising the figures many had feared for the air travel industry. From April 2013, Air Passenger Duty (APD) will rise by 2.5 per cent.
The level of APD is a bone of great contention among travel communities, who had previously expressed outrage at its last elevation by 8 per cent last April. Charges on flights which cover more than 2,000 miles will this time increase by £2.00 per passenger.
The tax is particularly onerous on those regularly using private jets; passengers flying on aircraft of 18 seats or fewer will have to pay between £52 and £376 extra, depending on the length of their journey.
Intended as a 'green tax', it is the level of the APD, rather than its purpose, which is the subject of heated debate. Mark Tanzer of the tourism body ABTA describes the tax as 'strangling the travel industry', while Darren Caplan, chief executive of the Airport Operators Association, described the level of APD as 'eye-wateringly high'.
Mr Caplan continued: 'The government is disregarding the will of the people and ignoring widespread calls by MPs for a simple review into what is the highest air passenger tax in the world by far.'
The rise in APD is not going unnoticed in foreign markets, and there are fears that it will make the UK a less attractive centre for business, since foreign travellers are similarly burdened by the tax. Meanwhile, other European cities such as Frankfurt and Amsterdam operate on considerably reduced or zero-rated passenger taxes.
- GATE8 Press Team